Christmas Gifts For Tall Men - We've Got You!
Whether you're looking for a friend, brother, dad or partner, our huge collection of extra long garments will be sure to make him look and feel his best on any occasion.
Tall Men's Jumpers
Help keep your loved one's extra long limbs warm this winter, with longer jumpers and sweaters that actually fit.
So whether he prefers extra long sleeve cardigans, crew necks, v-necks, roll necks or quarter zip jumpers, we've got you covered with a wide variety of colours and styles.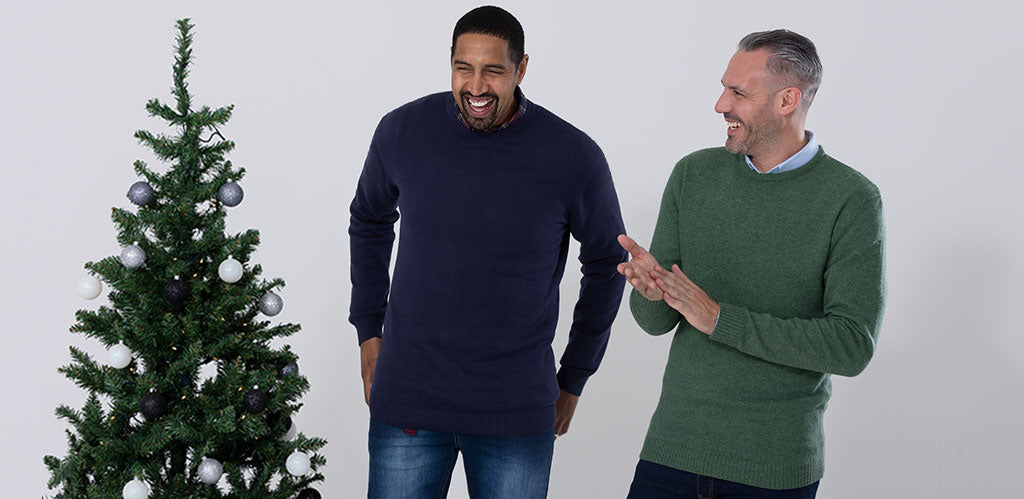 Longer Length Shirts 
If you're looking for something to pair with the jumper, check out our tall mens shirts. With extra body and sleeve length, without the extra width that you normally get from high street "tall" products, these extra long shirts are exactly what he's been missing.
Choose from a selection of long or short sleeved shirts for tall men in a variety of patterns and colours from checked and striped to plain and floral.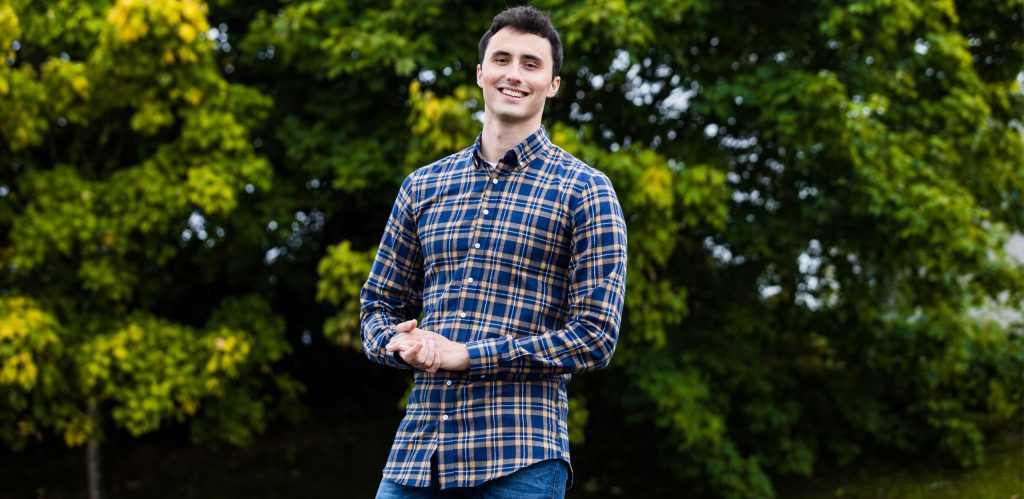 Extra Long Jeans
Treat him to tall mens jeans that will actually fit! Our extra long jeans will keep his legs and ankles covered while the variety of fits, including slim, skinny & regular, will offer a style to compliment his shape.
Our tall jeans are available in 36, 38 & 40" inseams with a choice of a 30-40" waist, take a look at our biggest ever collection of tall men's jeans!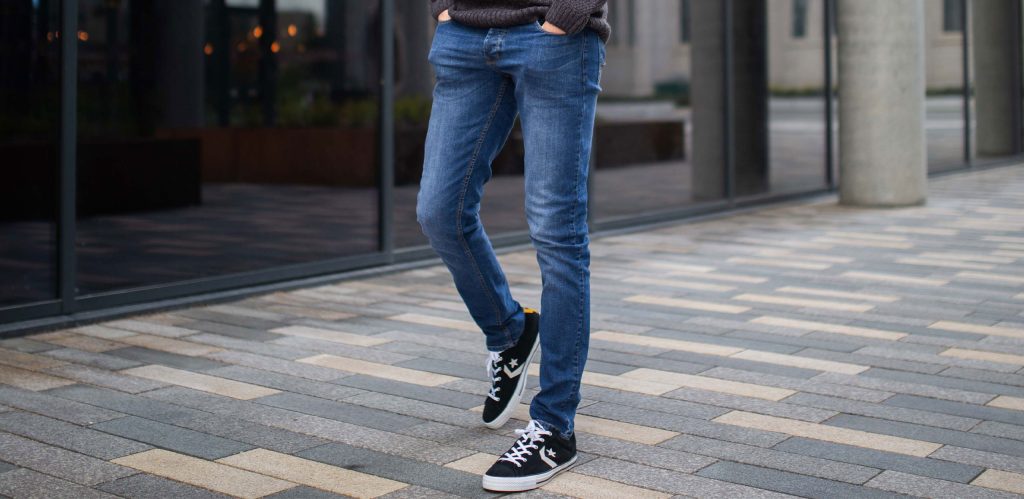 Tall Nightwear
All of our extra long pyjama bottoms offer something big & tall stores can't – superb quality and an amazing fit, all available in extra long 34, 36 and 38 inch inside leg lengths. Now your tall loved one will be able to chill in comfort with pyjama bottoms that finally cover his ankles!
Surprise him with a brand new extra long fleece-lined dressing gown to layer over the top of his new tall men's pjs for some added warmth during the winter months.
Take a look at our nightwear for tall men.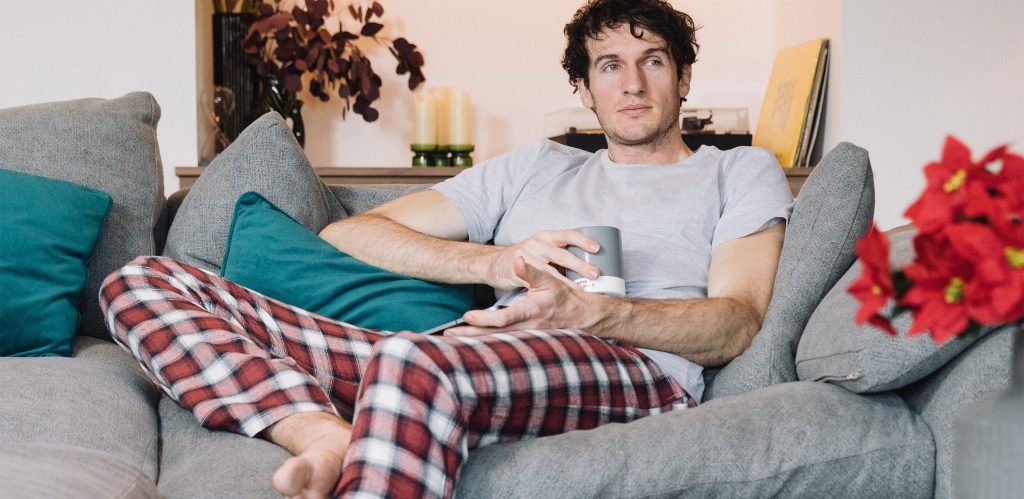 Extra Long Joggers
Another great gift idea is a pair of our joggers for tall slim men.
Simple but practical, these tall joggers are ideal for lounging around the house or working out at the gym. Available in either 34, 36, 38 or 40 inch inside leg lengths, making them perfect for tall men.
Extra Long Socks
Let's be honest, everyone loves getting new socks! And there's no easier stocking filler than large size socks to keep those big feet warm this winter. Available in UK sizes 13-15 and also 15-17.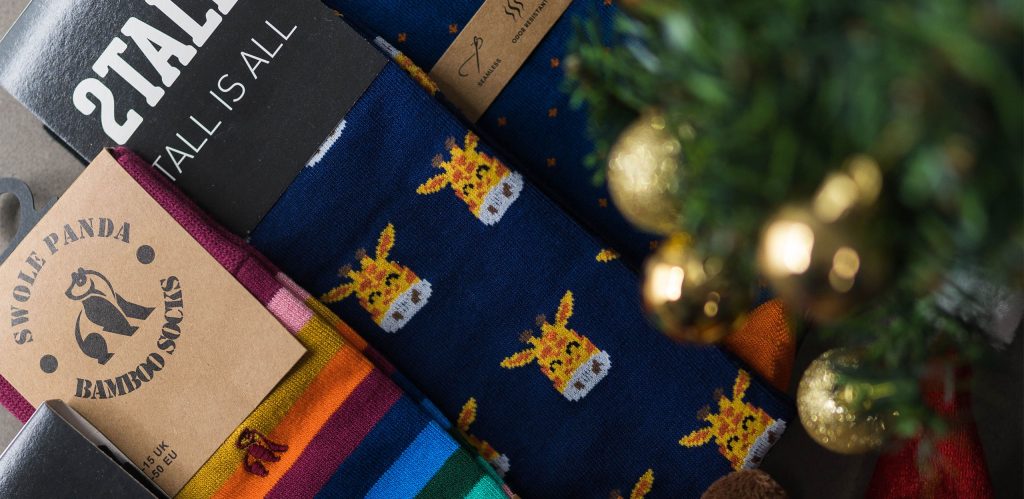 Gift Vouchers - The Ideal Gift For Tall Men
If you're still unsure what to get him, or you've left it until the last minute, we have gift vouchers available which can be sent to his email with a heartfelt message from you up until 24 hours before the big day.

Christmas
You're welcome to return your gift after Christmas for a refund, or an exchange. Our Christmas returns window is extended to the 23rd of January, giving you plenty of time to return following the Christmas holidays.
You can find out everything you need to know about our Christmas shopping here.
And remember we are tall guys too. So, if you ever have any questions or need advice about sizing, feel free to contact us either by email ([email protected]) or by phone (0333 800 5225). Whether you're looking for size 13 shoes or tall mens clothing, we've got you covered!
Hope you have a great festive period.
See you soon.
#team2tall #talliwantforchristmas