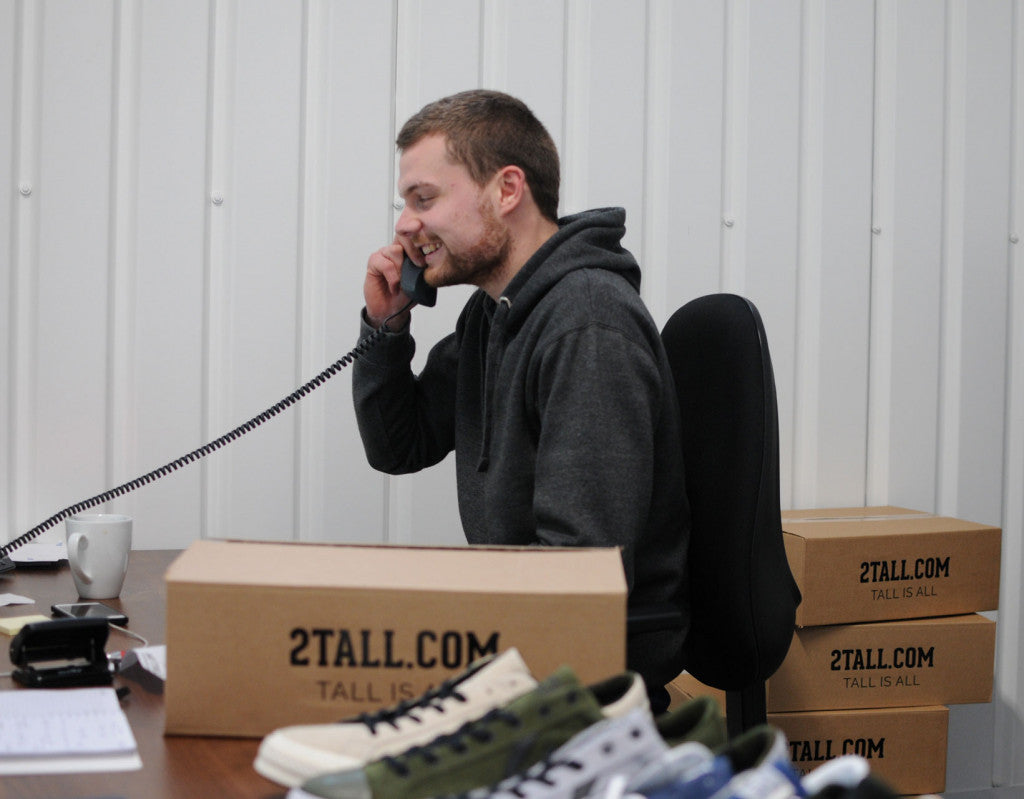 Yes, we sell clothing for tall men. But if you follow us on any of our social channels, you might already know that we are tall guys too. Tall guys just like you!
We are guys that know what it is like to stand out from the crowd and how hard it was to find clothing for tall men that was actually long enough. This is the main reason why 2tall.com was created.
Team 2Tall
Back in 2013, J.J. (7 foot) used his experience in online retail and combined it with an area he knew best, being tall! Prior to this, the only products available were "big and tall", meaning that guys who were just tall, were forgotten about! That's when he decided to take things into his own hands and make a difference for us all.
Although being involved since the onset, I (Andy, 6'9") joined 2tall full time in 2015. Together we have been working hard to continue to broaden our collection of clothing for tall men. Extra long clothing that not only fits, but is desirable and tall guys feel confident wearing.
We have got Tom (6'11"), Adam (6'9") and Sean (6'9") who are our 2tall models. We use real tall guys to model our products, to help you get an understanding on how our products fit. This should assist you in choosing the correct size to suit for your frame.
2tall.com Brand Ambassadors
Our brand ambassadors are Chris Gregory (6'11") and Zak Wells (7 foot) who are tall guys who are involved in professional sport. Chris is one half of Team GB'S Beach Volleyball team, while Zak is basketball player who has previously been involved with Team GB and now plays for the Plymouth Raiders. These guys are great examples of how you can use height to your advantage and dominate in sport.
Knowing that we are helping guys just like us, keeps us fully motivated to keep striving forward. It's actually coming up to our 5th birthday and we are as driven as ever, which our staff base growing and moving into our new home last year which gave us room for new products.
Working in an area that means so much to the pair of us, it is extremely satisfying to see you guys wearing our products, and it is great to receive all your messages of support. We cannot thank you enough.
Contact Us
If you ever need to contact us whether by phone or email, you know you're speaking to someone that understands. If you have any questions or need advice about sizing, feel free to contact us either by email ([email protected]) or by phone (0333 800 5225). We have you covered.
Thanks again for your continuous support.
Andy & J.J.
#team2tall