Chris Gregory - Hot and Cold
You wouldn't think preparation for the summer sport of beach volleyball would begin the 1st of December 2015 would you?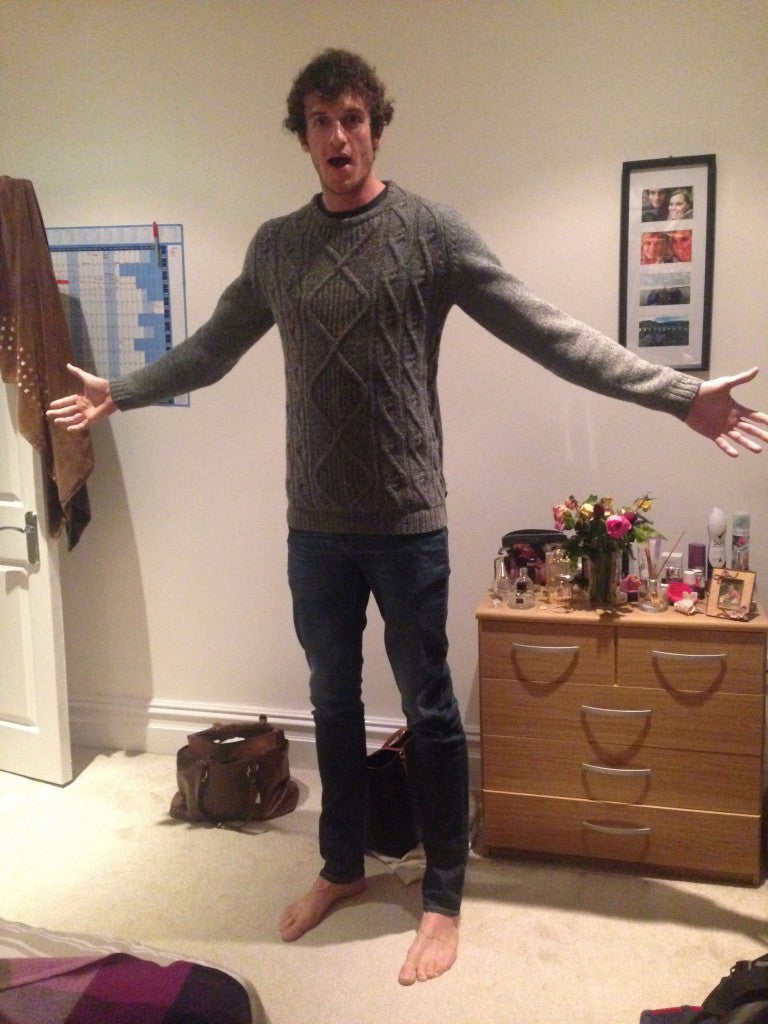 Staying warm in winter is tough when you're 6'10" - 2tall.com makes life easier when you're tall and slim !
For Team Gregory/Sheaf it was really the start of 2016. With sights firmly set on a big Olympic year for international beach volleyball on the FIVB World Tour.
I'll be honest, I'm far more used to it now after the last few years where there's been snow on the ground and sand is frozen solid…but winter has been made that bit easier with the help of the 2tall team. Call me pathetic, but after a day of training in the cold I'm always keen to follow it up with a hot shower, an evening indoors, in the warm, with a healthy dinner and film. However, with properly fitted, quality denim jean and legitimate real wool jumper that provides great coverage I'm more eager to embrace the bleak mid winter of Britain while waiting for summer to arrive!
So what does training and winter encompass?
We sink our toes into Bournemouth sand, lift the throw heavy weights to increase strength, and run hard and fast to improve cardio vascular fitness in time for the competitive season!
That's not just it, team and individual psychology with Dr Emma Kavanagh is an area we strive for improvement in daily. Video analysis, season planning, physiotherapy, nutrition and of course work away from the court in schools with the Sky Sports Living for Sport program as an athlete mentor make up the early stages of the year.
A drastic change in environment comes with the 1st competition of the year at the Kish Island Open starting February 15th. Going from 3 degrees centigrade to 30 within the space of 10 hours, it takes a little time for the body to adjust:
http://www.fivb.org/EN/BeachVolleyball/Competitions/WorldTour/2015/event/Teams.asp?TournCode=MKIS2016&Phase=-1
However, I'm relishing the moment and can't wait to step into the Kish Island Open arena to kick-start the 2016 campaign!
For that crucial preparation and acclimatization to sweltering heat. We will train against Team Austria in Dubai for 5 days prior to competition. It'll be all out match based play and a time to put winters work into practice against another international team!
Stay tuned for a season update and news from the 2016 season!