What Length Are Tall Men's Jeans?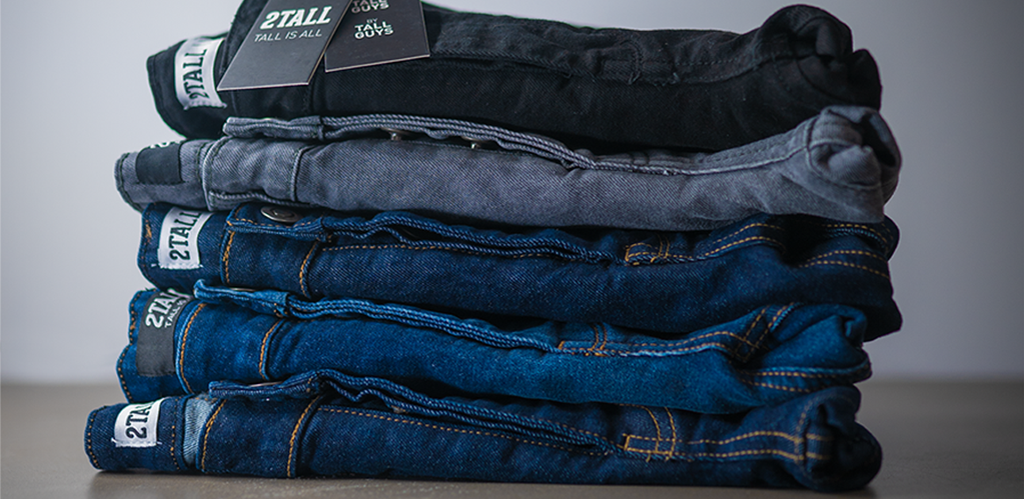 Need some new tall mens jeans but not sure what length to buy? That's where we come in! As tall slim guys ourselves, we understand the struggle of finding extra long jeans that fit.
If you're looking for yet another big & tall store, sorry, but you're in the wrong place. As the UK's only store for men who are just tall, we've made it our mission to offer you as wide a variety of tall denim as possible. They come in the same regular sizes you'd find elsewhere online, with one key difference – ours are created to be longer, not wider.
36, 38 & 40 Inch Inseams
Unlike the high street, our tall mens jeans start in a 36 inch leg, our range also includes 38 inch inseams and 40 inch inside legs – perfect for fitting those extra long legs!

Here at 2tall, our extra long jeans come in skinny, slim & regular fits and waist sizes 28-42 inches. Although slim fit tall jeans are most popular amongst our customers, we also have regular fit tall jeans, perfect if you've got bigger legs or if you just prefer a more relaxing fit.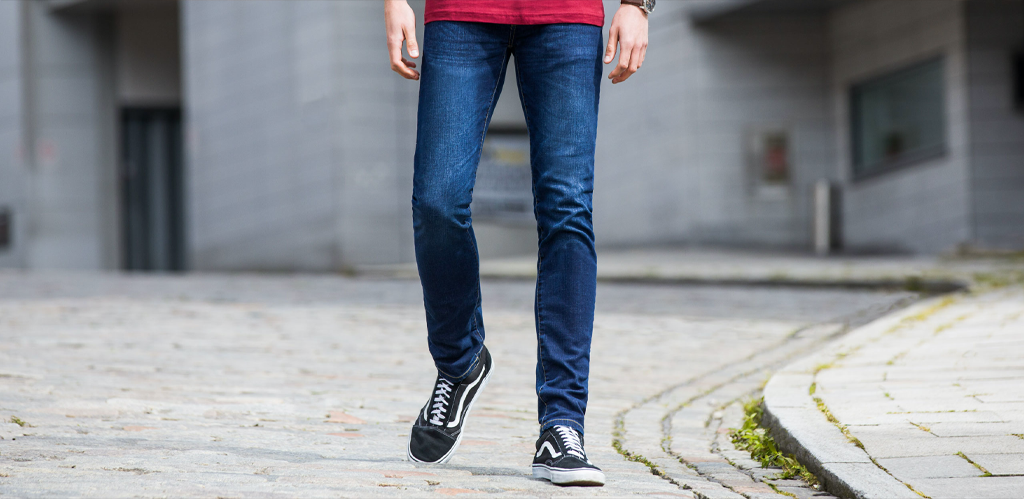 So How Do I Get The Right Size For Me?
Once you've found a pair of jeans you like, use the size guide (each product has one) to choose the right size for you. We provide the waist, rise & inseam measurements and they are taken when the garment is laid flat on a table - you can then compare these to something you already own that fits you well.
You can find the unique product size guide next to the size options, on each product page.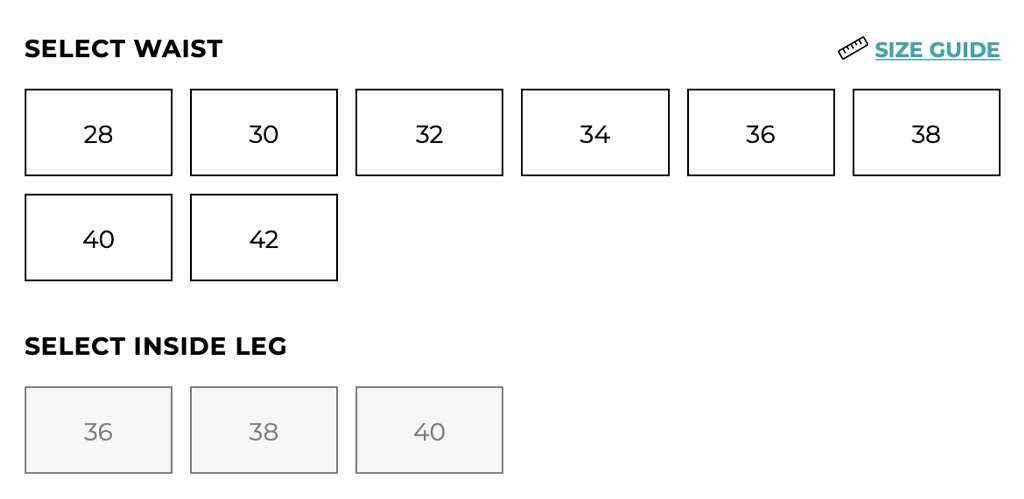 Tall Mens Jeans
Here's some 2tall recommendations for the best brands for each fit to help you out.
For skinny fit tall jeans we recommend our 2tall 'Beattie' & 'Manor' styles; for slim fit Mish Mash, Cub Jeans & our 2tall slim fit jeans, and for regular fit Mustang, Ed Baxter & our 2tall regular fit jeans.
Our Models
Our models are real tall guys, just like us, and just like you! Check out their heights, weights & chest/waist/leg measurements if you need a little more help selecting your sizes.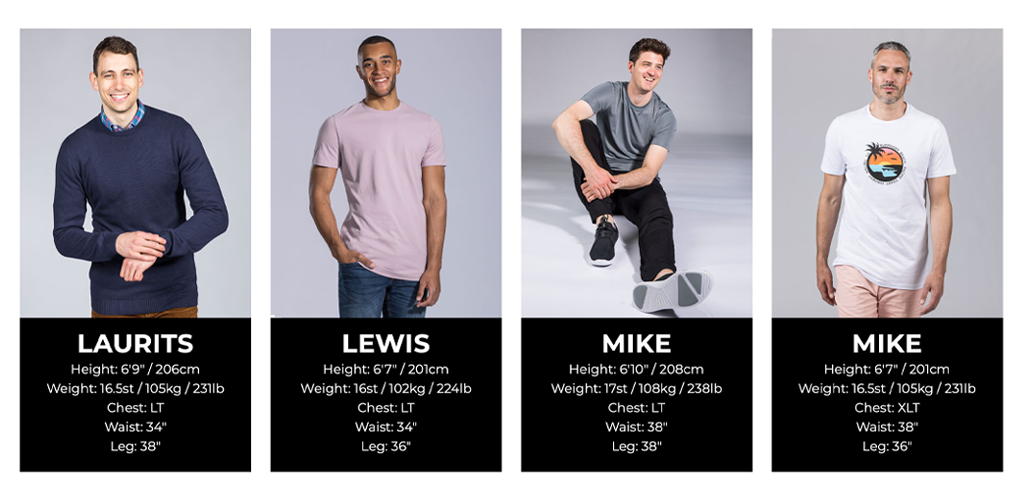 Until next time,

#team2tall