We Are Now 3 Years Old :)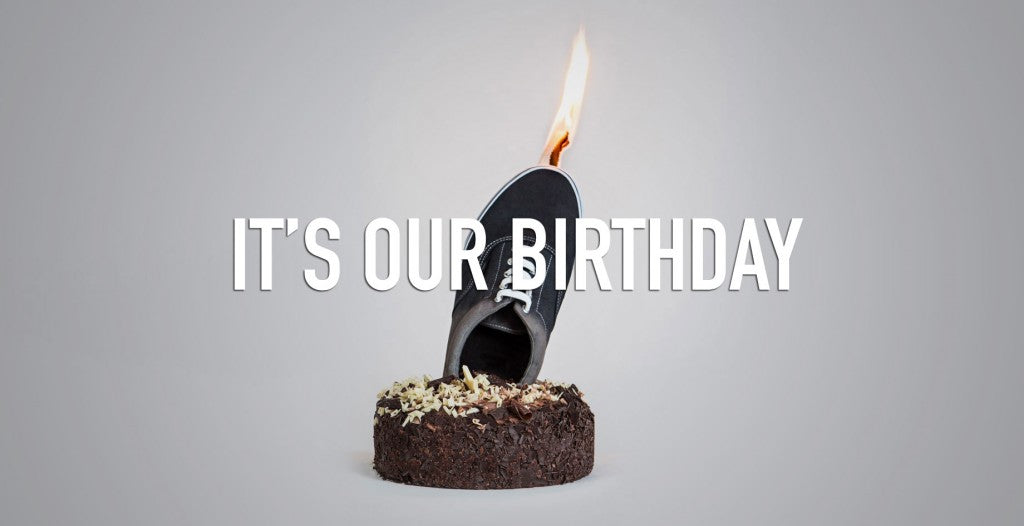 So this weekend, Sunday to be exact, comes our 3rd birthday. It feels like only yesterday that J.J. told me his plan, to create a business that would change the lives of other tall guys just like us, all over the world, by supplying clothes that not only fitted, but fitted well. Seeing as we are both tall guys (7 foot and 6 foot 9), we knew the burden that those who are also vertically gifted have when it came to finding clothes. Therfore 2tall.com was always something that we were and still are strong passionate about.
In these 3 years, we have already learned so much, and that mainly comes from listening to our customers and finding out styles / products that they would like to see. We were continuously asked about a slim fit jean, and after a lot of hard work, we developed a Slim Fit Jeans ideal for Tall Men, in cooperation with Ed Baxter.
Last month we shipped our 10,000 order. We honestly can't thank you enough for you continuous support, as without your help we wouldn't be able to grow and increase the range of products that we provide.
As we have grown, we have recently taken on board many new manufacturers including Converse who provide shoes up to a mens Size 18, and also Cub Jeans who are French Company who provide a great fitting selection of jeans (I am actually wearing a pair of Cub Alex Jeans in Black as I write this) .
We are continously working hard to increase the range of products that we provide, and at somepoint in the near future, we will need to look for a bigger home in anticipation of all the stock the new stock we have arriving, including our own Polo Shirts and Slim Fit Shorts, both of which are arriving any day now.
Remember we are here to help, so if you ever have any queries regarding sizing or how a product fits, feel free to contact us, as after all we are tall guys just like you, so we understand.