Tall Mens T-Shirts : Everything You Need To Know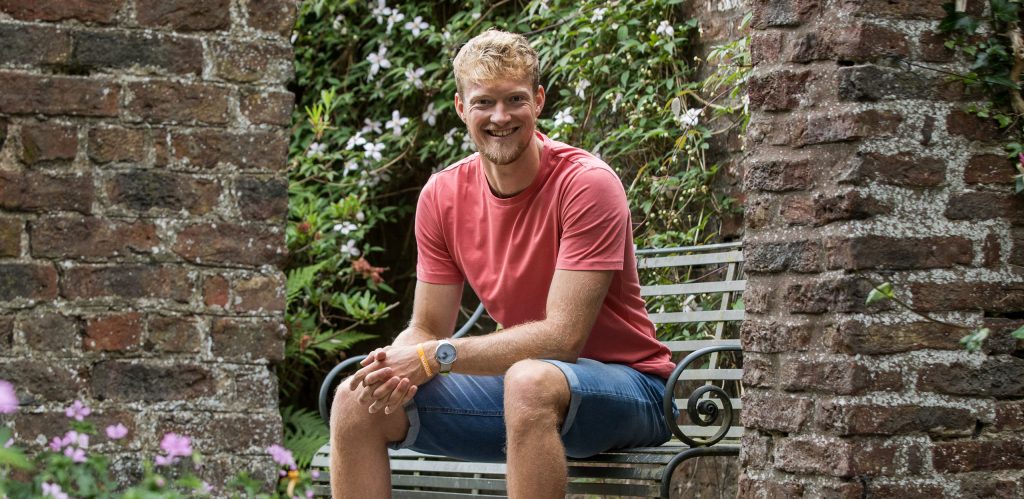 As with any clothing options, finding the right tall mens t-shirts can be a daunting challenge. Don't worry though, whether you're after plain tees, printed tops or something in between, we've got you covered this summer.
What Makes Tall Mens T-Shirts Different?
Often shopping for tall mens t-shirts in a typical 'big & tall' store can leave a lot to be desired. Sizes are often far too wide for tall, slim guys & leave you looking like you're wearing a tent.
That's where we come in. As the only store for men who are just tall, not big, we've made it our mission to offer you as wide a variety of tall tees as possible. They come in the same regular sizes you'd find elsewhere online or on the high street, with one key difference.
They're 4 inches (10cm) longer, making them ideal for tall guys 6'3" to 7'4"
Because we're tall guys ourselves, we always work hard to give you guys tall t-shirt options fit for any occasion & this summer is no different.
Extra Long Round Neck T-Shirts
As with regular sized tees, our tall t-shirts come in two distinct necklines: round neck & v-neck. Both are extremely versatile and work well across a variety of tall body types.
Our round neck tees have always been popular and this summer, we've got our biggest collection yet for you to choose from. Typically, they pair up really well with our extra long denims, which are available in 36, 38 & 40 inch inside legs.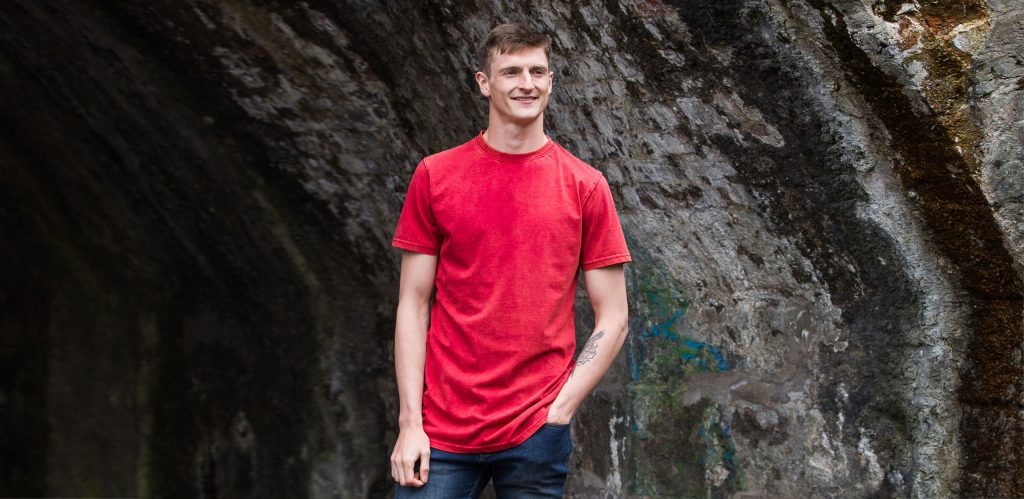 V-Neck T-Shirts For Tall Men
A little bit less formal than our round neck tees, a great v-neck is a must have for any tall man's summer wardrobe. Perfect as a layering option underneath a short sleeve shirt or great with a simple pair of extra long shorts, there aren't many summer outfits that don't work with a v-neck tee.
We've expanded our colourways this summer to include more than 20 different options, including our popular Girav New York Copper Orange V-Neck. It's the perfect companion piece for a darker denim, such as our Rinse Wash Skinny Fit Jeans, available in 28 – 40 inch waist sizes and 36, 38 and 40 inch inseams.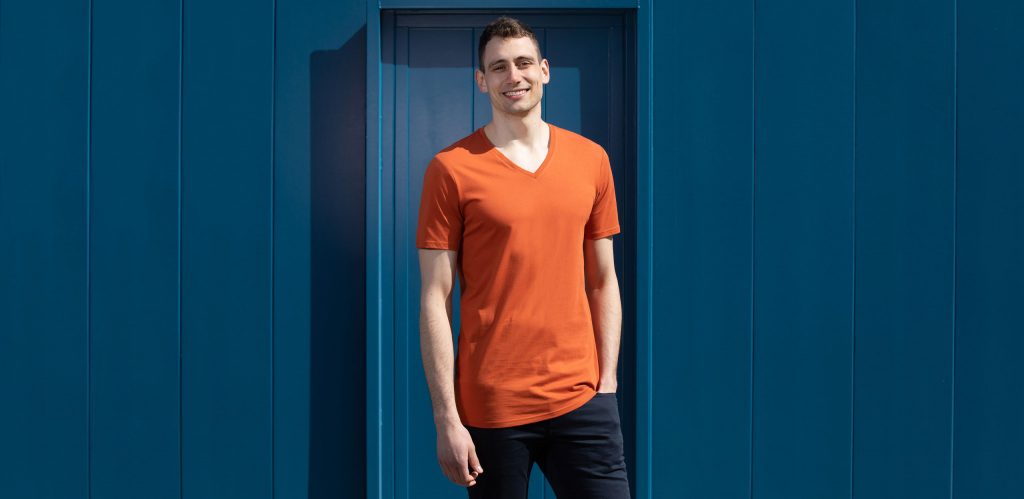 What About Striped Tall Tees? Can I Wear These?
Of course! You can never have too many striped tees! They're one of those versatile summer staples you can pair up with just about anything.
Made from 100% cotton and availavle in sizes MT – 3XLT, our Navy/Red Striped T-Shirt is an ideal choice. It works really well with our Navy Chino Shorts, which are available in 30-36 inch waist sizes and 13 & 15 inch inside leg lengths.
What Colour Of Tall Tees Should I Wear?
As tall guys ourselves, there's one key rule we always try and stick to:
Mix things up!
Always try to avoid wearing the same colours from head to toe as this will only make you look taller. Instead, try to focus on breaking up your look – wear a different coloured t-shirt to your shorts.
A great pairing for this kind of look is our 2t Tall T-Shirt (brick) & our Redpoint Parkland Shorts (beige). The soft tones of the tee break up the sandy, summery vibes of the shorts quite nicely.
We've got so many different colour options, you're never going to short of something new to change up your look.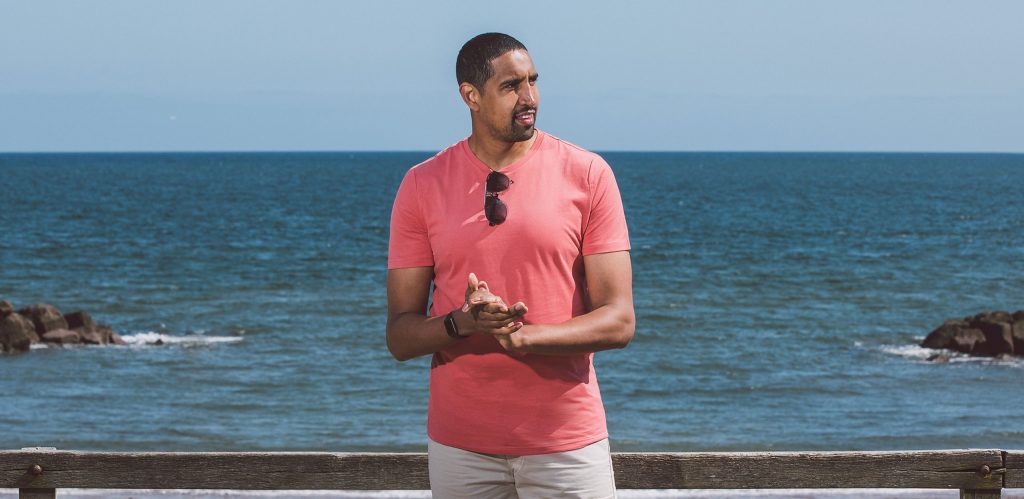 There you go! Everything you need to know about t-shirts for tall men. If you're looking for some more tips on how to dress as a tall guy, check out our Tall Guy Style Guide!
Tall guys, we've got you covered.
Until next time,
#team2tall