Tall Mens Jeans : Finding The Best Pair For You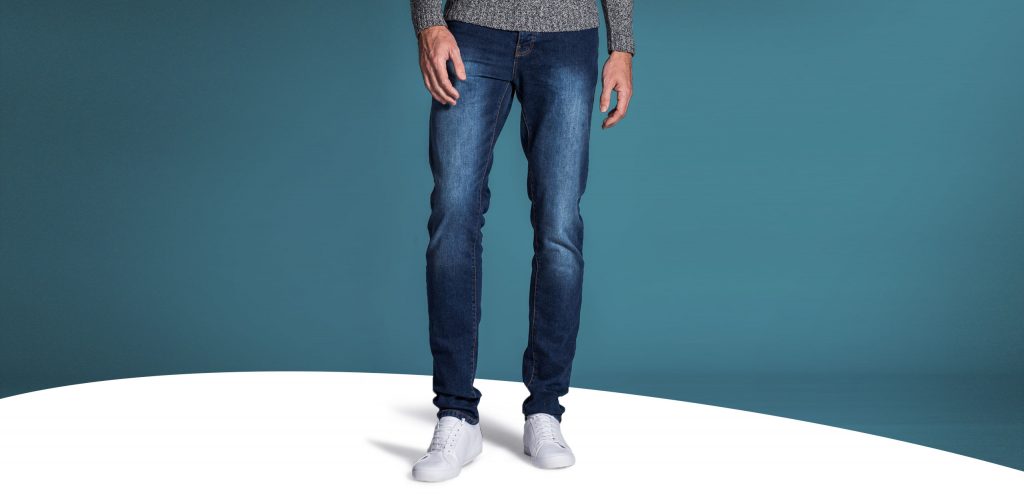 When it comes to tall mens jeans, finding the right pair can be a total nightmare. So, if you're looking for some advice then don't worry, we've got you covered.
Extra Long Jeans - The Fits
When you're extra tall, getting a pair of jeans that both feel great and fit properly can be a real challenge. Often, you have to resort to 'big & tall' stores, who's offerings are way too wide (making you look like you're wearing a tent!).
That's why we've committed to selling a range of fits in our collection, so we can help as many extra tall guys as possible. We've got over 100 pairs to pick from with leg lengths of 36, 38 and even 40 inch inseams!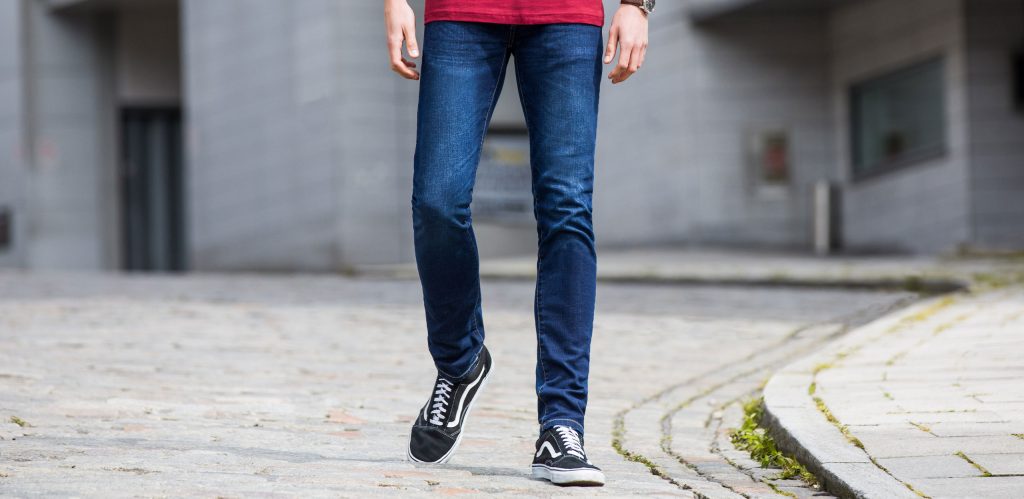 Slim Fit
The best sellers in our collection are our slim fits, which are ideal for tall guys with long, slim legs. Our most popular pair are our Ed Baxter Slim fit Jeans.
Available in 30-42 inch waist sizes and leg lengths of 36, 38 and 40 inches, they pair up well with our extra long t-shirts. The t-shirts themselves are created with an extra 4 inches of body length, giving you the extra length you've always needed.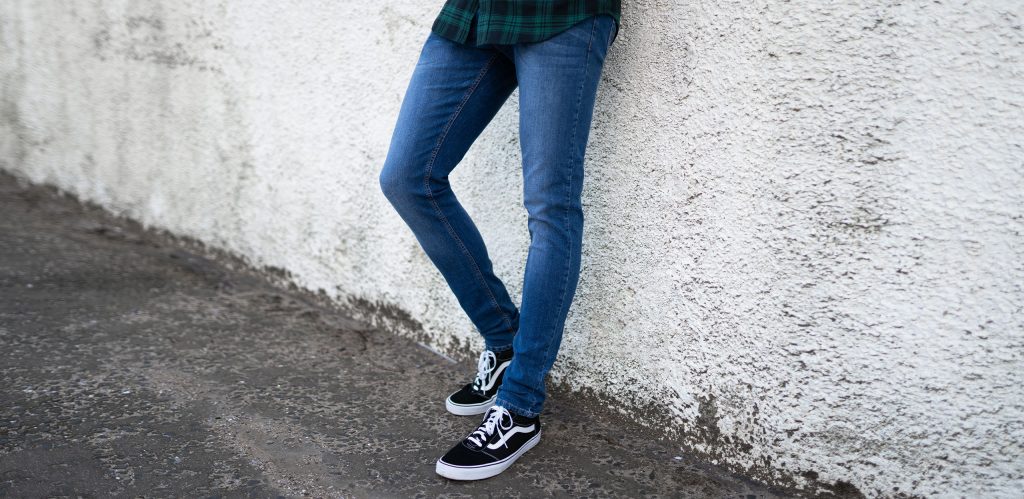 Skinny Fit
Available in various colours and styles, including black, our skinny fit jeans are the perfect piece to finish off that relaxed, Springtime look. Our most popular pair is our 2t Manor Skinny Fit Jeans.
Different tall guys have different proportions, which is why our skinny jeans come in 28 – 40 inch waist sizes and 36, 38 and 40 inch inseams. This means you don't ever have to worry about leaving your ankles exposed ever again!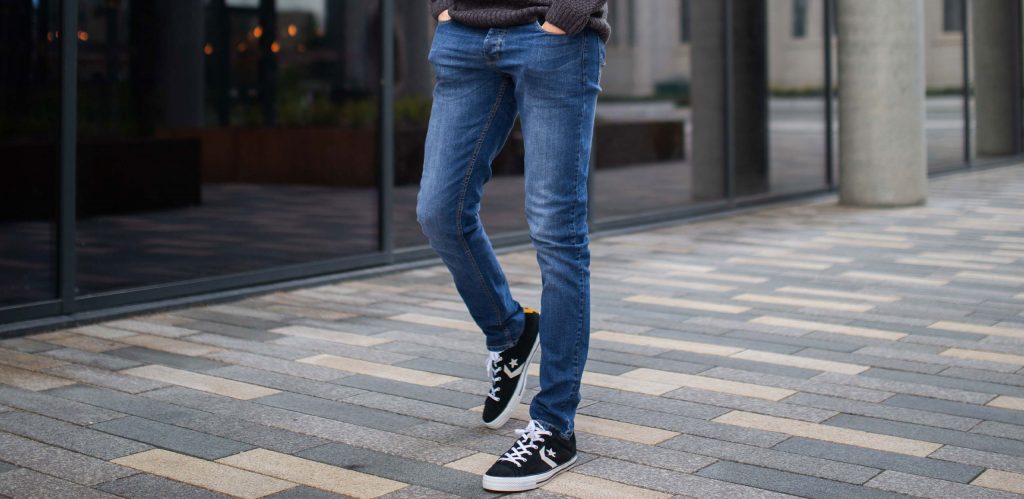 Get yourself a cool, smart casual outfit by pairing up our antique wash jeans with our black watch long sleeve shirt. Also, if you wear the shirt open with a t-shirt underneath, it takes the focus away from your height.
Regular Fit
If skinny fits aren't your think and you don't fancy rocking the slim fit look, our regular fits could be ideal for you. Perfect for tall guys with bigger legs – such as heavier built rugby players, rowers with big thighs etc.
The best brands for this are Mish Mash, Mustang and Ed Baxter.
There you go, a few ideas on how to find your perfect pair of extra long mens jeans. If you're looking for some more tips on how to dress as a tall guy, check out our Tall Guy Style Guide!
Tall guys, we've got you covered.
Until next time,
#team2tall