Simple Things Like Extra Long T-shirts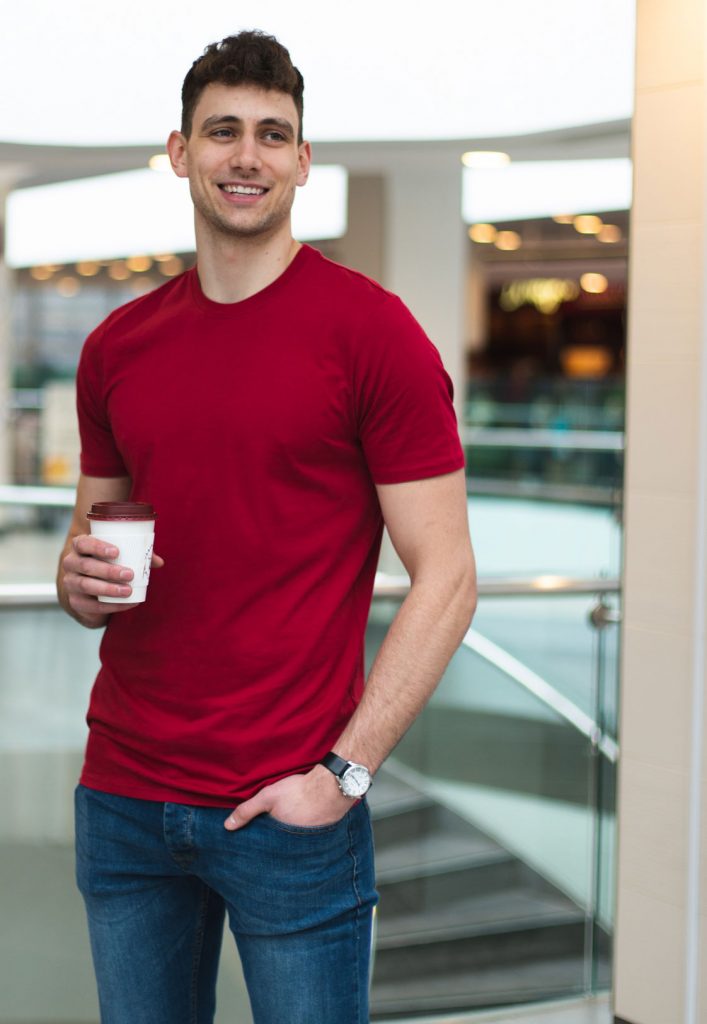 Extra long t-shirts created to fit tall men. It's that simple.
As tall guys ourselves, we also grew up wearing oversized t-shirts just to get find something that was long enough. Thankfully those days are over, now that we took matters into our own hands to create t-shirts for tall men.
T-Shirts that are longer, not wider
Now that summer is here, it's the perfect time to update your wardrobe with one of our extra long t-shirts. After all, by wearing tall clothing that actually fits, it prevents you from looking even taller. Meaning you'll only stand out for the right reasons.
T-Shirts for Tall Men
Our t-shirts are created for guys that are tall, not big and tall. Made with extra length in the body, while remaining fitted across the chest and shoulders.
Created with an additional 4 inches of body length compared to high street t-shirts, giving you the extra length that you've always needed to prevent you from flashing your stomach when you're stretching.
Our extra long t-shirts are made from 100% cotton and offer extreme comfort when wearing.
Over the next few weeks we are excited to announce that our new spring summer collection of tall t-shirts will be arriving at 2tall HQ. With a load of new colourways, including some new pastel and marl colours. Hopefully these will be live in the first week in June, so keep your eyes open.
You asked, we listened. New 3XL!
As always, we love hearing your feedback and requests. One thing that was evident to us was that us tall guys come in all shapes and sizes, which is partially due the large variety of sports that our customers participate in. For that reason, we've decided to offer a new 3xl in our t-shirts to cater for those who have a broader build.
What size to go for?
If you're unsure what size to go for, then grab one of your current t-shirts and lay it on a table. Then compare those measurements with our size guide to choose the best size for you, which you can find under each product. Across our collection, the general rule of thumb is that a MT is best for a 38-40" chest, LT for a 40-42", XLT for 42-44" and 2XLT for a 44-46" chest.
For some reference, the model in the photo is 6'9 (206cm), 16 stone (102kg) and has a 40-inch chest so wears an LT.
See the diagram below for a clearer instruction on how we take our measurements.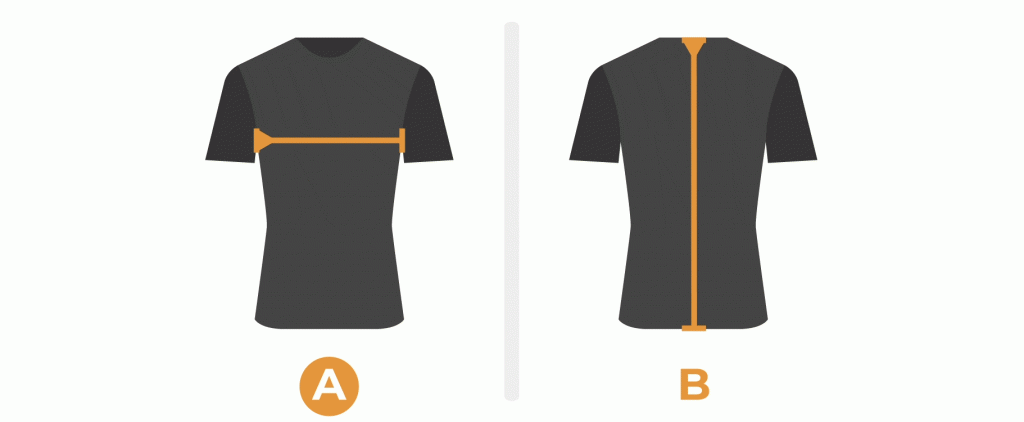 Will our t-shirts actually be long enough?
Yes they will be. Our t-shirts, like all the products we create, are made for tall guys from 6'3", with some customers up to 7'4". To help you see it for yourself, the model in each of the product photos is 6'9" so you can see how it fits on him.
To make it easier for you, we use tall models in our photoshoots so you can see how the product would look if you were wearing it. It also should reassure you that it is actually long enough.
If you browse our social media channels such as Facebook and Instagram, you will see that our models have a variety of different body shapes, this will allow you to match the body shape of one of the models to you.
Any questions?
Remember, we're tall guys just like you. So if you want some more information, feel free to contact us either by email ([email protected]) or by phone (0333 800 5225).
Whether you need tall mens jeans or extra long tracksuit bottoms, we've got you covered for tall mens clothing.