Do tall people need to eat more than short people?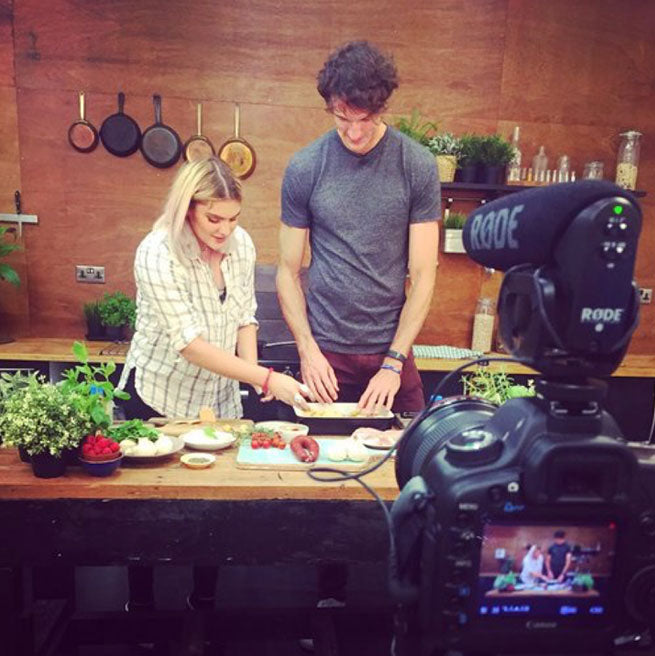 We recently caught up with our brand ambassador, Team GB Beach Volleyball player Chris Gregory. As it is during his off-season, we found out what he's been doing with his spare time, his love for food and how being tall impacts your calories intake requirements!
Calories, Calories, Calories
If you're in 2tall territory, then lets be honest, you need the calories to fuel the frame!
Recently I went on a cooking show called 'Performance Kitchen'. They invite athletes of different sports to showcase their cooking skills, and what they'd choose to eat!
I love food (a lot more than cooking), and with only a few worthy recipes up my sleeve for the show I settled for a chicken, chorizo and potato dish that satisfies those calorie needs, as well as taste buds.
You can check out the feature here and have a go at the dish! It's really easy to do and mega tasty!
What to wear?
Occasionally as an athlete you make TV interview and media appearances. Whether it be on a cooking show like this, or in and around major events like the Commonwealth Games.
In a setting like this, for me it wasn't just about deciding what to cook. It was also about what to wear as it was on TV! As you can see I went for a simple jean chino and t-shirt look, thanks to 2tall! Before this I may have appeared in something that resembled a crop top and ankle swingers!
Like many of you, at 6'10 I've always had limited choice and options, until now. I find that now I'm wearing clothing for tall men that actually fits me, I feel a lot more confident in my appearance. Especially when I wear a pair of extra-long jeans or chinos that were previously impossible to find.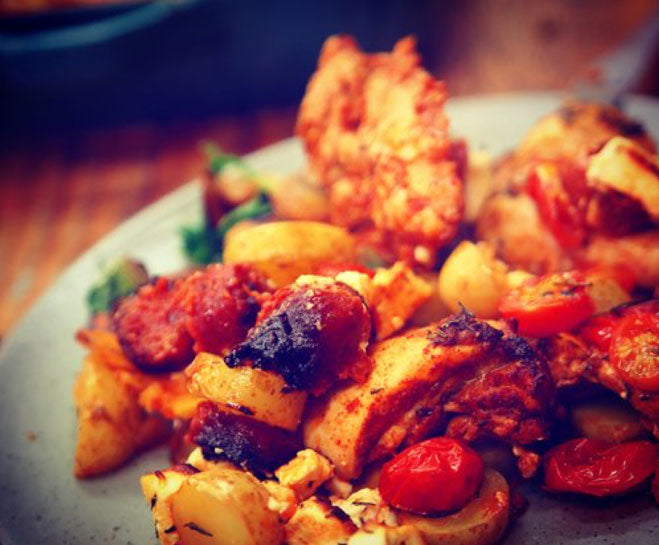 Do Tall People Need To Eat More?
Now onto the million-dollar question.
Well in short, yes…the more you weigh, the more calories you need!
Meaning the taller you are, obviously the more you weigh in comparison to your tiny friends! Due to generally having bigger organs, and bigger bones than shorter individuals, tall people tend to have a greater lean mass. Your lean mass is closely related to metabolic rate, meaning that tall people need to consume more calories to function.
Specifically, 24 calories per kilo of body weight per day is required (if there was no exercise involved!) With a few rounds of exercise per week, then multiply your calorie score by 1.3. This gives you the total = number of calories for what you need to get through the day!
A little example: (To maintain your frame, not shrink it!)
98 kilos at 6'10 tall
98KG x 24 = 2352 (Calories with no exercise)
2352 x 1.3 = 3058 (Calories with a few days of exercise per week)
However there are times where tall people don't require as many calories to carry out the same tasks. For example, if you go for a walk with your shorter friend, they will burn more calories. This is because tall people are more economical walkers and use less steps, and longer strides, therefore we don't have to work as hard!
Every day is a school day!
It was great to catch up with Chris and we wish him all the best as he starts his preparation for the commonwealth games.
#team2tall