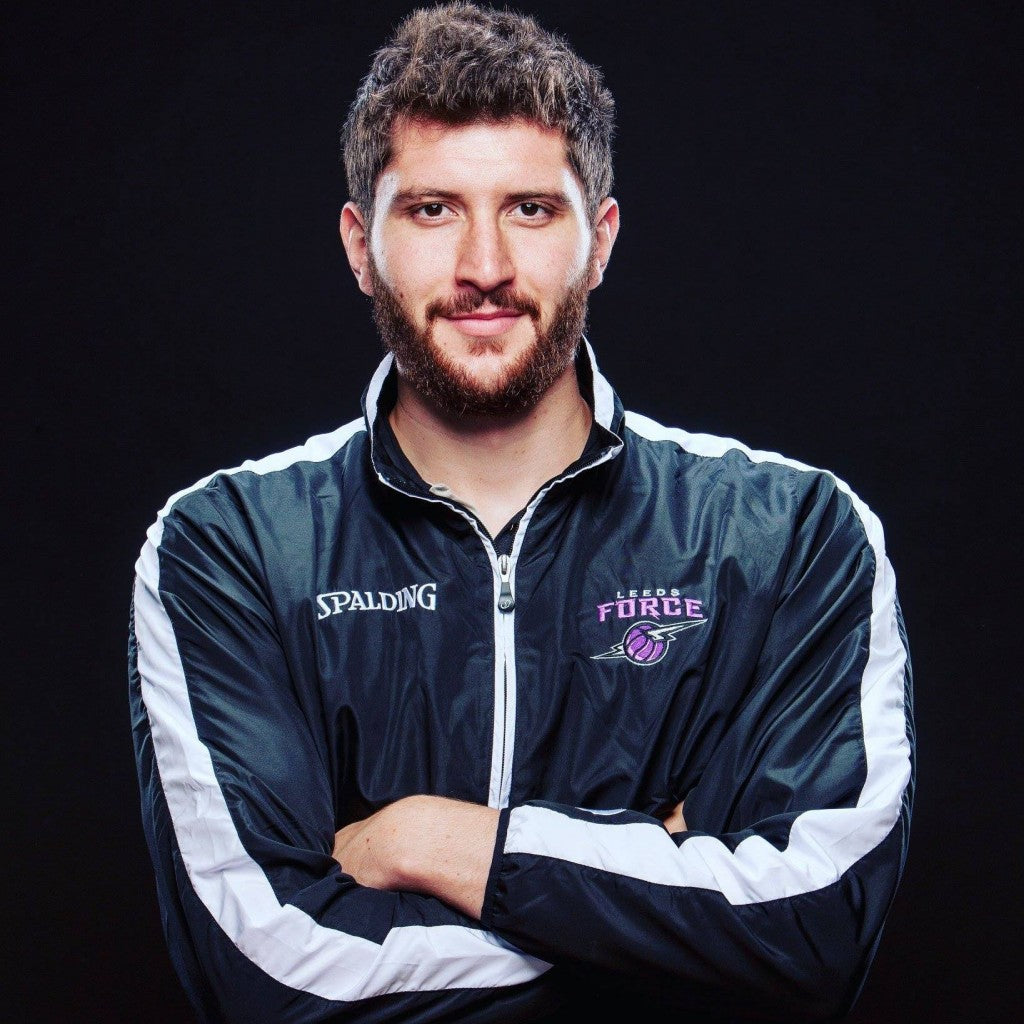 Zak Wells is our new 2tall.com brand ambassador, a professional basketball player for Leeds Force BBL team, and a member of the Senior Men's Great Britain Basketball Squad.
At 7 foot, Zak is a very typical 2tall.com customer, and even at an athletic 120kg (19 stone), he finds his height and build just aren't catered for in traditional big and tall stores.
"Since I started shopping at 2tall.com, i've been able to find casual clothes to wear that actually work for me. I spend a lot of my life in basketball gear, so it's nice to find things like jeans and shirts that fit and I actually want to wear. "
We caught up with Zak to find out a bit more about him...
How tall are you ?
7 foot (2.13m)

What do you do for a living ?
Professional Basketball Player for Leeds Force and Senior Men's Great Britain Squad.

How does your height help you in this role ?
Being tall in basketball is always an advantage. Whether it be on offence as the rim is only 10ft high allows me to score easier or on defence as it allows me to make things difficult for people to score.

Tell us something else about yourself ?
It was around the age of 16/17 when I was standing at 6'8, when a teacher at school told me about something called 'tall and talented', a scheme where they were looking for tall athletes in order to be potential Olympians for Great Britain. After a few weeks of testing and trials they wanted me to try my hand at basketball so I did.
What is the best thing about being tall ?
Being so tall, many people are fascinated and I always have people wanting to get to know me and ask me questions. I always make a point of embracing this and love meeting and getting to know new people.

What do you do in your spare time ?
I love to travel with my girlfriend and visit new places. I also have a huge passion for cooking and love trying new recipes. I would choose cooking at home over eating at a restaurant any day. Another thing not too many people know about me is that I love playing poker. Many days are spent grinding online and you can often find me in the poker room of a casino.

What's your favourite food ?
Mexican and Pizza

What is your favourite song of all time ?
Far too hard to answer. However some of my favourite artists are Jay Z, Ed Sheeran, James Bay and Macklemore.
What about your favourite TV show ?
Suits, Homeland, Peaky Blinders and First dates on Channel 4 are just some of many !

What couldn't you live without ?
Coffee! Otherwise I'm a miserable non functioning man !

Who is your role model / greatest inspiration ?
Navy Seal Marcus Lutrell 'The Lone Survivor'. After watching the movie and reading his books I am fascinated by the man and and every other person that signs up to the military to fight for their country. Their 'never quit' mentality and how they would risk their lives for the man next to them is truly inspiring to me.
What advice would you give other tall guys ?
Just to embrace it and never try to shy away from it. There is nothing you can do about being tall. Just be proud of it and use it to your advantage the best you can.