Long Sleeve T-Shirts and Shirts for Tall Men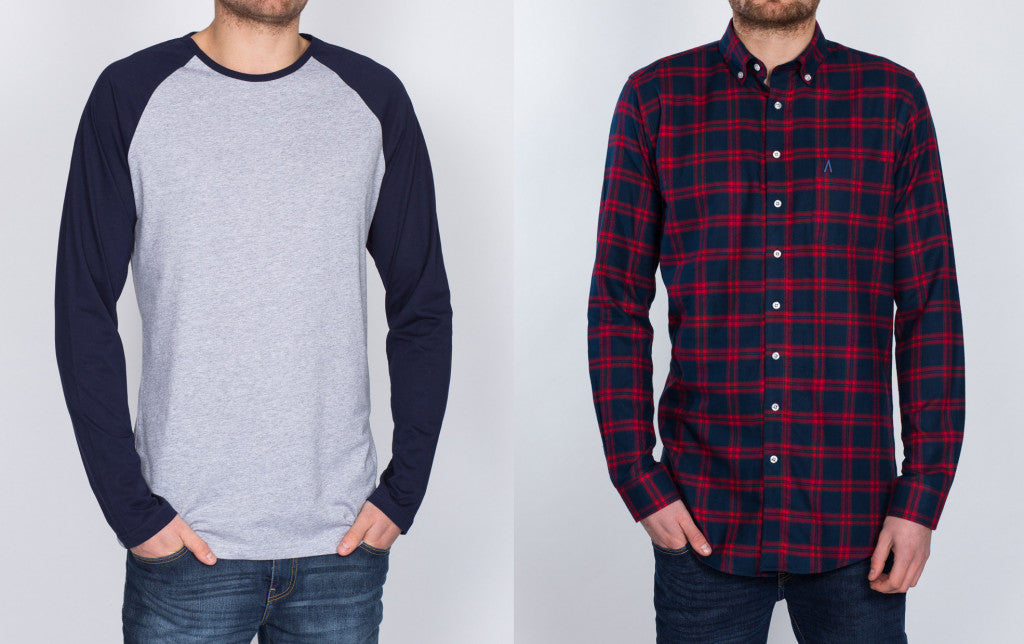 We are starting 2017 with a bang, and have added a brand new collection of our own label t-shirts and shirts for tall men.
These are essential for keeping your longer limbs warm as the temperature begins to plummet.
This is our first new addition for the new year and we plan on having many, many more.
We Listen To You
We are always interested in what our customers have to say. What we discovered is that you loved our range of short sleeve tall t-shirts but would like to see a long-sleeved option. So, yet again we've delivered, and now these products have arrived at our warehouse and are now online!
With extra length in the body and sleeves, our extra long sleeve t-shirts are made exclusively for tall men. Made with 100% cotton, our tees not only fit perfectly but are extremely comfortable.
As well as the grey/navy raglan pictured above, we also have traditional white/black long sleeve raglan option as well as plain navy, white, black and charcoal colourways to choose from.
Take a look at all our extra long t-shirts here.
New Shirts
As well as our long sleeve t-shirts, we've also just added another fresh batch of extra long shirts for tall men. We've had some great feedback praising the fit of our previous production, so we've added some new colours and designs. Your favourites are back too. Don't worry your favourites are back too, including black watch and plain navy!
Check out our full collection here.
And remember we are tall guys too. So, if you ever have any questions or need advice about sizing, feel free to contact us either by email ([email protected]) or by phone (0333 800 5225). Whether you're looking for size 13 shoes or tall mens clothing, we've got you covered!
Thanks again for all your support so far. We can not wait to show you what else we have planned for 2017!
Also, don't forget to check out some of these products in our Tall Guy Style Guide!
Andy
#team2tall