Jeans For Tall Men - We Have You Covered!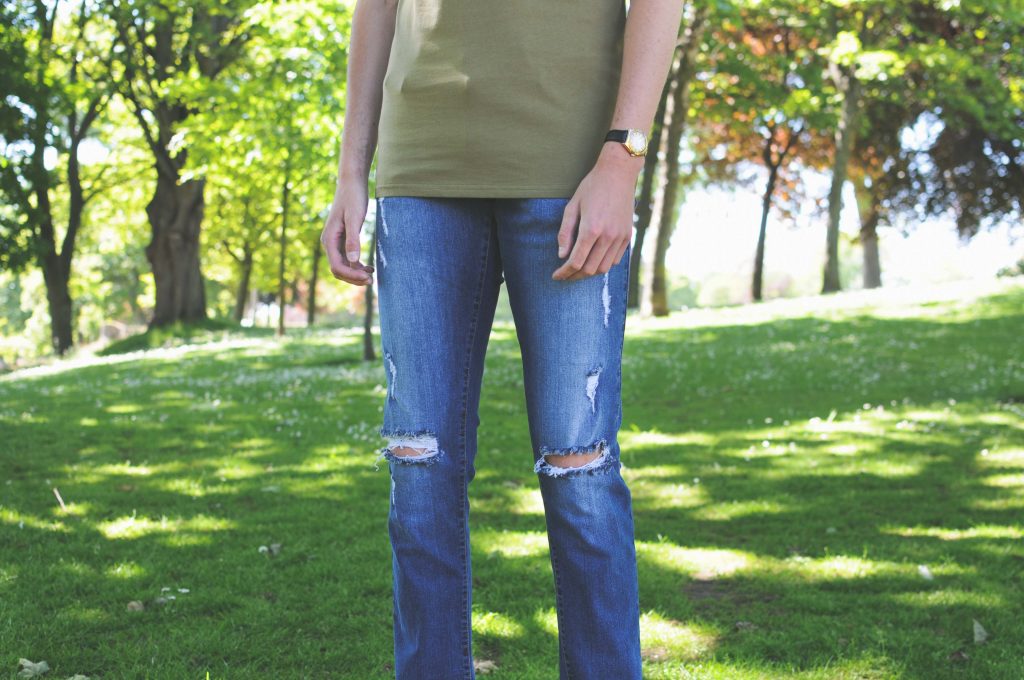 Extra long jeans for tall men that actually fit!
It is crazy to think that previously such a thing did not exist.
The only jeans available did nothing to compliment our tall frames. That was if you were lucky to find any at all!
It was time for change.
This is the main reason 2tall was born.
As tall guys ourselves, we had to take it into our own hands. It was time to create a company that catered exclusively for tall men, providing extra long clothing, including fitted jeans for tall men that actually cover your ankles.
Now we have over 65 different styles of extra long jeans in stock! Available in 3 different leg lengths - 36, 38 & 40 inches, with waist sizes ranging from 30-40 inches.
Over these 5 years we have expanded our collections and now have jeans in slim, tapered, regular and relaxed fits.
So you can choose the style that best suits you, here is a list of the styles of jeans we have available.
Styles Of Jeans For Tall Men
Over the last 5 years we have expanded our collections and now have jeans in slim, tapered, regular and relaxed fits.
So you can choose the style that best suits you, here is a low down of the styles of jeans we have available.
Slim Fit
It safe to say, slim fit jeans are what you guys love. Slim jeans are extremely versatile and can be worn for any occasion from casual hangouts to nights out. These jeans are made to compliment your shape and are perfect for slender guys with thin or athletic legs.
Brand - Ed Baxter
The first slim fit jean that we ever had. After working together with Ed Baxter, we created a slim fit jean that we were happy with and has been the most popular product ever since.
These come in 4 different colourways, denim, black, grey and stonewash.
It is safe to say you guys love them, and you are not alone. I am actually wearing the denim slim fits as I write this!
Brand - Cub Jeans
Another brand to look at for those chasing a slimmer, fitted look is Cub Jeans.
Cub are a French brand that have been on board for the last 3 years and produce very high end, quality products.
Recommended Slim Fit Jeans - Ed Baxter Slim Fit Jeans (Denim) (pictured)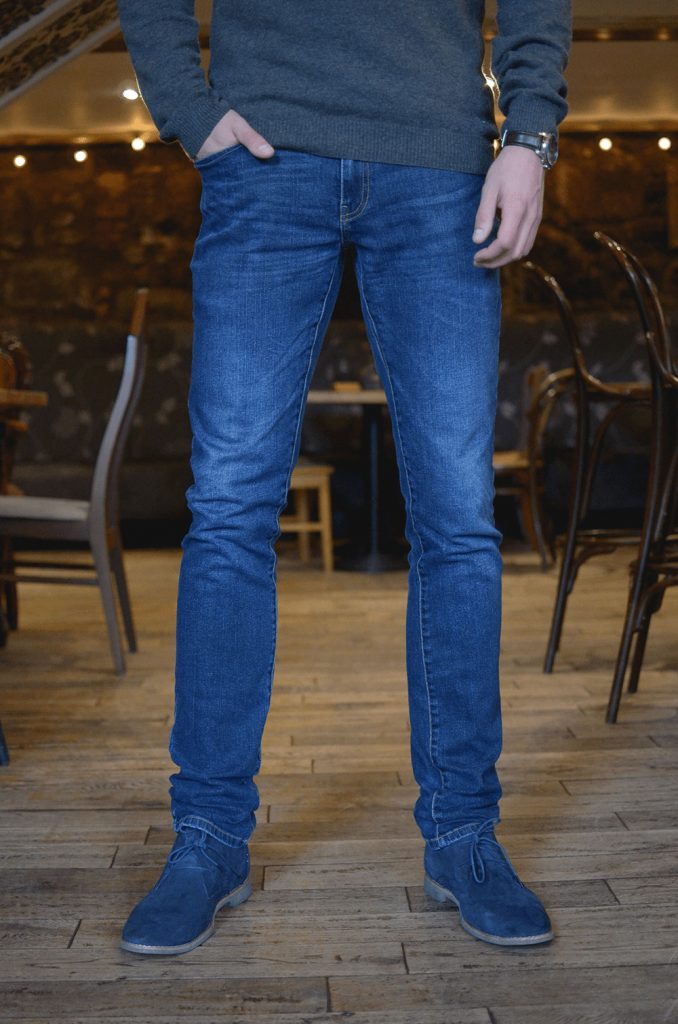 Regular Fit
If the thought of slim fit scares you, and you prefer a bit more room in the leg, then take a look at our regular fit options. Regular fit jeans are great for most guys, however preferred for guys with bigger legs as it offers more room for movement.
Brand - Mish Mash
One of the original brands we had on board, Mish Mash have worked with us over time to perfect the fit of the products. Their most popular product, and a classic Mish Mash product is the LOTT XX model. It great jeans for those chasing a bit more room.
Brand - Mustang
Mustang are a well know German brand who specialise in high quality jeans. They produce a wide range of styles and fits to help cater for different shapes. From boot cut to relaxed, with options with washed designs, Mustang will have something for you!
Recommended Regular Fit Jeans – Mish Mash Lott XX Dark Stretch Tall Jeans
Skinny
A new addition for 2018, our range of skinny fit jeans are best for those with skinny legs or those wanting to show off their long limbs. We listened to your feedback and although y you guys generally prefer slim fit, some of you wanted a tighter fit to keep up with the current fashion.
Recommended pair - 2t Skinny Fit Jeans (denim)
Ripped
Along with the skinny jeans, we also added a collection of ripped jeans. Definitely one for the fashion conscious, we were amazed by your reaction to these and are already checking out new options for the winter.
Recommended pair – 2t Slim Fit Ripped Jeans (black)
Need More Help?
Check out our Tall Guy Style Guide for advice on how to best wear your jeans as a tall guy! And if you're looking for extra-long t-shirts to wear with your jeans, check out our post on Extra Long T-Shirts That Fit Tall Men!
Hopefully this blog post helped you chose what styles are best for you. However if you need more help, get in contact with us and we will give you more advice. You can contact us by email ( [email protected])or by phone (0333 800 5225).
We are the home of jeans for tall men. We have got you covered.