How Much Longer Are Your 'Tall Men's T-Shirts'?
Well, we can tell you how much longer ours are – our tall men's t-shirts are 4 inches (10cm) longer than regular high street tees, without the extra width normally also associated with big and tall stores! Read on to learn more about our biggest ever collection of tall t-shirt options fit for any occasion.
Extra Long Crew & V-Neck Tees
Classic wardrobe essentials, our round and v-neck t-shirts are popular all year round – either on their own or as a layering option underneath an extra tall shirt or jumper. Available in a variety of different colours and styles, we've made it our mission to provide you with as versatile a range of tall tees as possible!
Tall Guys Printed T-Shirts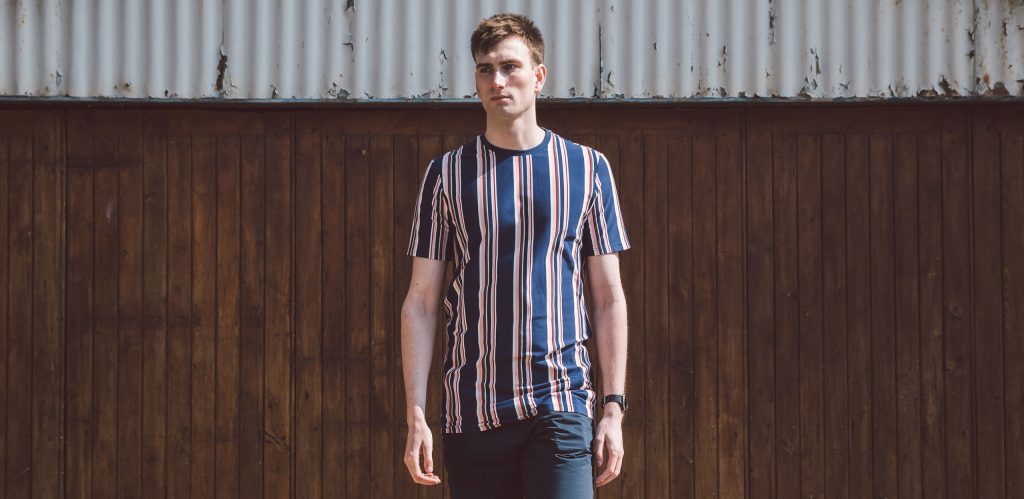 From bold stripes and all-over patterns to simpler dual colour designs and pocket motifs, our collection of tall mens printed tees has something for everyone. Whether you're looking for something eye catching or just a little detailing, we've got both and everything in between.
Henley T-Shirts For Tall Slim Men
Essentially a collarless polo (or more casual granddad shirt), our Henley tees are the perfect smarter casual basic. Choose from everyday staples white, grey or navy for a plain and simple top half you can pair with just about anything! Typically, they go really well with our extra long jeans - available in 36, 38 & 40 inch inseams.
Tall Guy's Long Sleeve Tees
If you're looking for even MORE length, why not take a look at our long sleeve t-shirts? From training tops, baselayers and compression tops to generic extra tall tees, we've got a style to suit.
Tank Tops & Vests For Tall Men
Perfect for lounging or training, our extra long tanks and vests are designed specifically to cater for tall, slim and athletic builds – ideal for guys 6'3" (191cm) to 7'4" (223cm). Add one of our lightweight sweatshirts for an extra layer if needed.
You can view our full range of t-shirts for tall slim guys here – we've got you covered.
And remember, we're tall guys too and understand the struggle of finding clothes that fit. If you've got a question, you can find all the help you need here.
Until next time,
#team2tall