2tall.com: Understanding our customers
"I don't think i've been into a high street clothes shop
since I was about 12."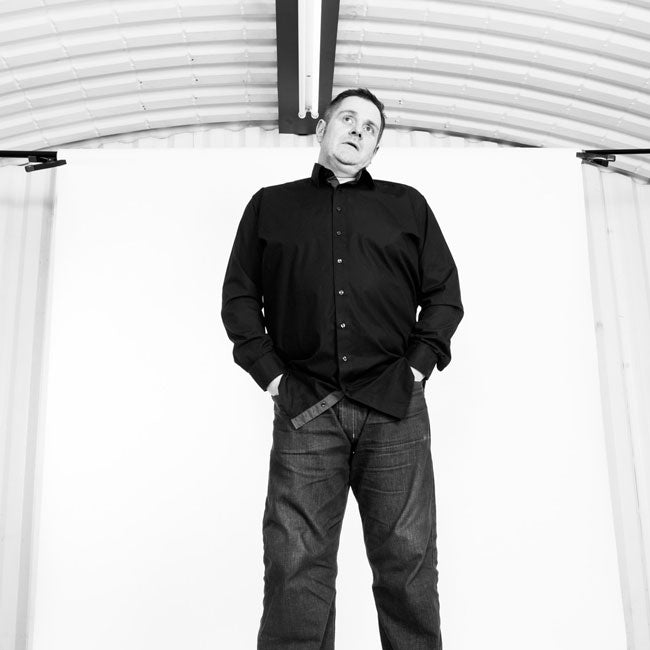 It's a common problem for tall men - and at 7 foot is something 2tall.com founder J.J. Warwick knows all about. "I decided it was time for change. I took 14 years experience in online retailing, and combined it with the other thing I know a lot about. Being tall. 2tall.com is the result."
"I'd had this idea in the back of my mind for years, but it was a conversation with a fellow 7 footer about 3 or 4 years ago than made me decide it was time to do something about the terrible state of clothes shopping for tall men in the UK."
Sick of "big and tall" stores than only seem to sell trousers with elasticated waists and comedy "wide load" t-shirts, it seemed it was going to take a tall man to stand-up for his fellow giants, and start a revolution against the "dad jeans" that seemed to be the only thing on offer for guys over 6'4".
The vast majority of 2tall.com customers are between 6'6" and 6'10" - but we've also got plenty of customers around the 7 foot mark. "They don't need big and tall sizes - they are normal sized guys who are tall (our average customer has a 36 waist and 38 leg) so they need clothes that are longer, not wider. Companies don't seem to understand that tall men don't need a 4XL - they're looking for a t-shirt, not a tent. We're the first store that actually understands this"
"We also use real tall guys, who are actual 2tall.com customers as models. It means you can see the clothes on someone who's a similar size to you which helps a lot when you're shopping online. There's nothing worse than trying to decide how something will fit when it's being worn by a guy who's a foot shorter than you"
We appeal to younger guys - most of our customers are between 16-30 and a lot of them are professional sportsmen - guys who are fit not fat - and include the UK's tallest footballer, rugby player, and cricket player, plus olympic hopefuls for volleyball, and numerous guys from the British Basketball league, and Team GB basketball, who we deliver clothes and shoes to across Europe.
"In researching and developing 2tall.com, I spoke to over 300 guys both face to face and online - and heard the same comments about a lack of modern, fashionable clothing that actually fits tall men. We talked about clothing and shoes, but also talked about being tall. So many guys told me it was great to speak to someone else who's tall and who actually understands, and that they really appreciate the fact that they can contact me and talk to another tall man who understands the problems we face, and most importantly, knows what will fit them."
We're only 6 months old, but have already served 1000 customers and the feedback we're getting is fantastic - everyone is so appreciative of what we're doing. Finally tall men all over the UK and Europe have somewhere that offers something for them, and are delighted that someone is finally looking out for the tall guys.
2tall.com
TALL IS ALL